Why did the Saanich Police clear the entire ZAILO family in 2009?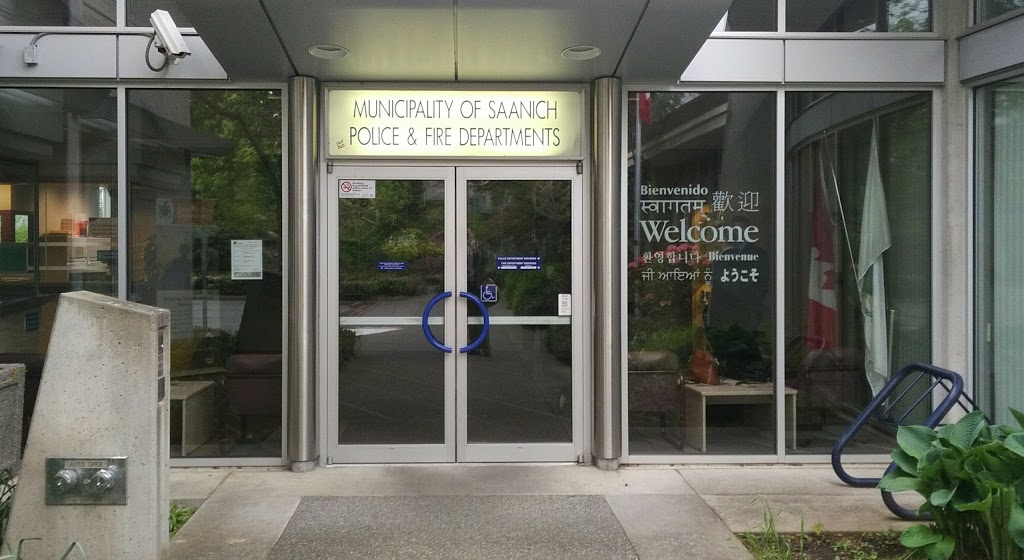 The investigation into the murder of Lindsay Buziak has dragged on for thirteen years with no arrests, no suspects, one press conference in 2010, and silence ever since. It is now 2021, and the public still has no idea where this case is headed or whether it is being investigated at all. I must say that my reservoir of trust in the Saanich Police Department has waned. Having said that I still cling to the hope that they really are doing something behind those walls of secrecy. At the start of this investigation the Saanich Police had a wide mandate to do whatever it took to find the people responsible for Lindsay's murder, but then in 2009 came the announcement that the entire Zailo family had been cleared and they were not suspects in the case. This came as shocking news to the community and left many people convinced that the Saanich Police had suspects in their vision and arrests were on the horizon.
BUT THAT NEVER HAPPENED.
Saanich Police spokesperson DEAN JANTZEN said, "the Zailo family, which includes Shirley Zailo, Ryan Zailo and Jason Zailo have met with our detectives over the past couple of days of their own free will, voluntarily, and have satisfied every investigative request that our detectives have had of them".
In a 2009 interview, Police Chief Derek Egan cautioned that the silence from the Saanich Police on the file wasn't a sign they do not have a suspect. He said, detectives often keep information close to their chest during an investigation. They might have a strong suspect in mind but need more evidence or witnesses.
We heard that Shirley, Ryan and Jason Zailo all participated in a polygraph and passed. However, it is well-known that a sociopath can pass a polygraph with flying colors and that is why the results of polygraphs are not admissible in a court of law.
Yes, Shirley, Ryan and Jason Zailo all had iron-clad alibis for the night of the murder so of course they could not have murdered Lindsay, but how is it possible that one year after the murder the Saanich Police could be certain that the Zailo family was not part of the conspiracy to murder Lindsay? The only way this could happen is if they had rock clad knowledge of who the conspirators were and their connection to the actual killer/killers. It has been suggested that perhaps this was a strategy on the part of the Saanich Police, that in fact, they had not cleared the the Zailo family at all. But as time passed, it became obvious that this was not the case.
In 2009 the Saanich Police were convinced that they knew the identity of the killer and the conspirators. But could they have been wrong? Absolutely they could! Did there ever come a time that the Saanich Police realized they had cleared the Zailo's prematurely? And if so, did they suspect that this was an irreversible error that could not be corrected without serious implications? I don't believe for one minute that there is a cover-up going on, but I do think there were some serious missteps made during this investigation and Saanich Police are now trying to backtrack and figure out where things went so wrong.
This entire mess left the department with a legal and investigatory disaster of not being able to further investigate the Zailos- a blunder so out there that it would tempt any police department to try to sweep it under the rug. What ever happens, a good legal defense will have a field day with all this when the case finally goes to trial. It is my understanding that the Zailos were cleared long before other police agencies got involved. This means that since 2009 the Saanich Police have not been legally investigating Shirley or Jason, and any outside agencies brought in after 2009 would likely have been precluded from considering the possible involvement of Shirley and Jason Zailo.
REMEMBER, THE MAJORITY OF THE EVIDENCE THE SAANICH POLICE ACCUMULATED CAME FROM JASON ZAILO AND HIS MOTHER.
I sincerely believe a significant amount of effort went into the investigation during that first year, but just what if, the investigation headed down the wrong path right from the start and the police got it all wrong. When the Zailo's were cleared in 2009 they went off the Saanich radar altogether. We know that certain Saanich Police officers became friends with Shirley Zailo, if fact, she ended up in a 2-year relationship with one of them. The Zailo's should have been prime suspects from day one and never cleared, and looking back today it appears they were cleared based on misinformation given to them by the Zailo family themselves.
What did Jason Zailo tell the Saanich Police to convince them that he played no part in what happened to his girlfriend Lindsay? We know that Jason lied to the police on several occasions so how is it that they did not pick up on his lies. If they did pick up on those lies why would they clear him one year after the murder? Wouldn't his lies be cause alarm and further investigation?
JASON ZAILO'S VISIT TO CHRIS SCHWARTZ'S CONDO ON FEBRUARY 3/2008
When did the Saanich Police learn that Jason Zailo went to visit his drug-dealer friend Chris Schwartz at the Songhees condo the night he was released from the police station? One would think that they would have had a tail on him for at least a week following the murder. After all, he should have been their main suspect at that time. If they did not have him under surveillance at that time, and I am guessing they didn't then that was a serious mistake on their part. They left Jason to roam about town at free will. Jason's visit to Chris Schwartz's place that night and the conversation that went on between the two could have been critical to the case. Did the Saanich Police speak to Chris Schwartz that first year? If not, that was an opportunity lost. Did they speak to Zachary Matheson, probably not, because at that time the police may not have even known that Matheson the drug dealer was a close friend to Jason and his family.
Did the Saanich Police know who the main informant was in 2009 or did they not find out until years later? If they knew the identity of the informant at that time surely they would never have cleared Jason or his mother.
JASON ZAILO TOLD THE SAANICH POLICE THAT HIM AND LINDSAY WERE WORKING ON A DEAL TOGETHER THE NIGHT SHE WAS MURDERED AND THAT HE WENT TO THE DESOUSA HOUSE BECAUSE HE HAD DOCUMENTS FOR LINDSAY TO SIGN.
SGT. CHRIS HORSLEY OF THE SAANICH POLICE DEPARTMENT SPOKE TO THE MEDIA AND TOLD THEM THAT JASON ZAILO WAS GOING TO THE HOUSE THAT NIGHT BECAUSE HE HAD DOCUMENTS FOR LINDSAY TO SIGN.
One of the Semren brothers, who was an owner of SHC Autographx was supposedly Jason's client. If Sgt. Horsley or any detective on the case for that matter interviewed the Semren brother they would have determined that this was not a deal that Lindsay was involved in and there were no papers for Lindsay to sign. So the question is, did the Saanich Police ever question Mr. Semren or did they just take Jason Zailo at his word?
CAPITAL NEWS INVESTIGATION 2020 – INFORMATION FROM REDACTED POLICE FILES
Zailo reminded Buziak that she had received a similar caLL from a woman about a month earlier, and that the client's $900,000 budget had been almost identical. But in that case, the mysterious call had ultimately yielded a sale. There's no indication the two calls are connected, and Zailo appears to have brought it up only to reassure Buziak.
Lindsay never had a mysterious call from a woman a month earlier whom she sold a house too. So the question is, did the Saanich Police get the name of that client from Jason, and did they interview the mysterious woman/client he claims existed. If they had, they would have found out that there was no similar client and Jason had been lying.
SO MANY EGREGIOUS ERRORS IN JUDGEMENT
Jason told the Saanich Police that there were no problems between him and Lindsay, that everything was just fine. This was another lie and everyone in Lindsay's circle knew it.
When Shirley Zailo's tenant Ziggy Matheson was arrested for drug trafficking Shirley told CHEK News that she nor her sons had any connection to the man that lived in the house. Shirley lied. I could continue on here with a long list of lies told by the Zailos but it's all been said before.
The Saanich Police have never made any attempt to retract their statement – exonerating the Zailos, and letting them know that they are suspects again. Seemingly, if they were to do this it would be riddled with all kinds of obvious problems, and tipping them off would be the most obvious. And this no doubt would give them the defense of reasonable doubt if they ever get charged. Could this be why the investigation into Lindsay's murder stalled for so long? Were the Saanich Police so busy looking under the rocks in Calgary that they ignored the rocks right under their nose in Saanich? Just where is the FBI in all of this? We heard the Saanich Police Public announcement back in February (2021), telling us that they had brought the FBI on board to help in the investigation.
Well here we are six months later and still nothing. It does not take 13 years to get a confession from a known killer, and this likely means that the killer they suspected back in 2009 may not be the killer at all. It is pretty much clear who the conspirators are, but if they are still walking free then the Saanich Police don't have enough evidence to arrest them either.
WHAT IS IT GOING TO TAKE FOR LINDSAY AND HER FAMILY TO FINALLY GET JUSTICE?
Email Address: murderondesousa@gmail.com